What we offer
Annual Programs
We work closely with educational institutions, such that our goal towards an inclusive education becomes a reality. Our syllabus is programmed such that it fits snugly into an already existing curriculum of the said institute. Our sessions are spread over the calendar year, wherein mandatory 20 sessions of 1 hour each will ensure the best of learning and more importantly, a lot of fun.
Boot Camps
Intensive. Programs. on STEROIDS! That's what our boot camps are like; these programs can be tailored in accordance to your needs (Team Building Activities), we've done everything, from one day workshops to one spanning the entirety of a weekend (2-3 days), and sometimes a super intensive program that runs the length of a whole month (30 Days).
Innovation Labs
We set up (Innovation) Labs, one that's more keyed in to making, building, programming #robots. Just Robotics helps setup these labs in schools, colleges, (even) companies. Heck, we've already done one on an apartment complex.
Industrial Projects
Just Robotics has a Special Operations (SO) wing, wherein we build and program Special Purpose Machines (SPM) in accordance to the requirements of the clients, and we've been getting better at it since 2011. Our specialty lies in Vision and Inspection Systems, Sensors, Data Acquisition Engines and System Integrations.
About Us
"We need to show kids its more fun to design and create a video game than to play one!" - Dean Kamen.
Mission: Inspire Students to fall in love with Science and Technology.
Just Robotics strives to deliver technology in its simplest form to people - right from kids, students, and professors to researchers, engineering professionals and technologists. We believe that technology is a tool and the highest impact happens when technology is learnt in its simplest form. Knowledge should emerge from problem situations so that students "have a strong conceptual basis for reconstructing their knowledge at a later time." Just Robotics aims to make learning science and technology simpler, easier and quicker - supportive to the classroom pedagogy. With the extensive use of platforms such as robotics, open source hardware and software, out-of-the-box tools, and a cutting-edge focus on skill hacking, and encouraging jugaad innovations, Just Robotics lives by the code we have wired into our system. Yes, just like a robot.
Number of Schools/Colleges Impacted

Number of Students Taught

Number of Training Hours

No of Locations
Our Team
We have the best team, available at all times to disrupt the way students are being educated.
Akshay Kharvi
Design Engineer
Neethu Varghese
Design Engineer
GANESH PRASAD
Design Engineer
Mahesh Bhaskar
Head – IoT and Cloud Solutions
Chaithanya Krishnaraju
Head – Communications
Brijesh C A
Co-Founder, CEO
Vibhav B Kasal
Co-Founder, Head – Creatives
Testimonials
We value customer feedback, first and foremost.
Robots & Me
Dissecting the World of Robotics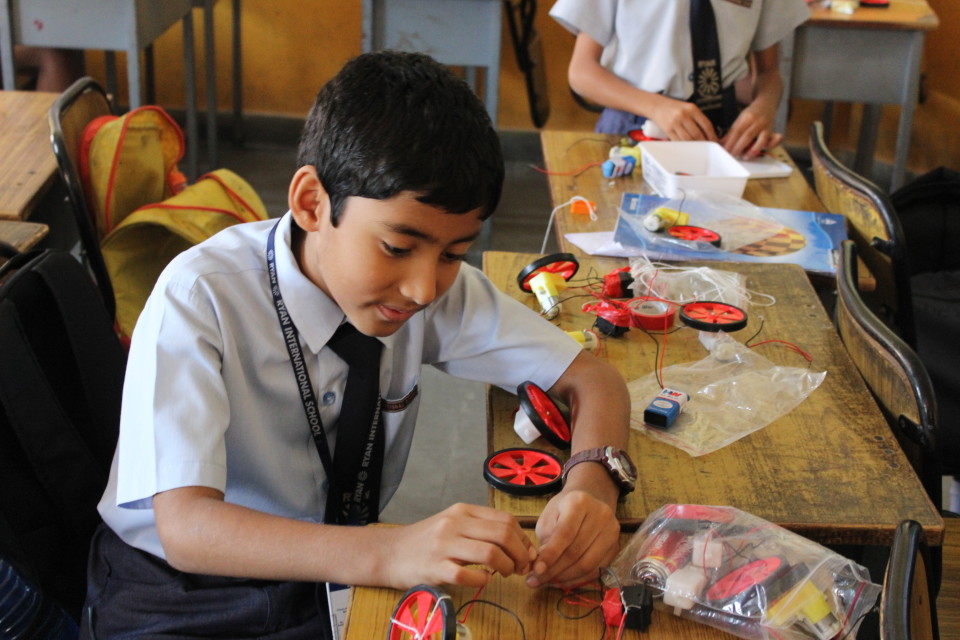 The face of education is constantly evolving. In stereotypical classroom setups, the teacher is always deemed to be the expert – the holy one – someone whose knowledge is unquestionable. The direction of information flow is strictly one-directional and there is little or no collaboration. However, true education can be imparted only when the learners get Read more about 5 Reasons to Promote Intergenerational Learning of Robotics[…]
Previous
Next
Contact Us
Long and not so urgent questions? Write to us and we will get back to you very soon. Else just call us up!